The Cost of Social Change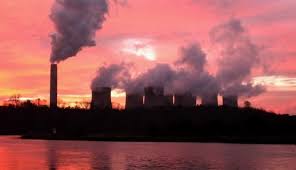 Social scientists are often caught in a web of intentionally influencing or changing perspectives to address underlying social problems. Ad hoc change in belief systems does not necessarily translate to a change in a problem.
Efforts targeted at intentionally altering belief systems can be cosmetic and tend to produce momentary results which may look good on reports but too short-lived to make significant impacts which contribute to sustainable development. The will to change therefore rests in the hands of change agents or organisational members who possess power and agency to surrender their will to the mechanisms of social change. I foresee a very near future where social scientists devote substantial efforts on unstructured social learning for social change.   

Reflexivity is one of such mechanisms which will not only promote well-being and livelihoods but also lay a solid foundation for incorporating the sustainability agenda into core organisational practices and ethos. Reflexivity demands that agents be intuitive and critical of own way of thinking and ways through which thinking evolves into practices.
What we consistently do is a reflection of our thoughts. How much power do we accord our thoughts to transcend into the very finite details of what we do? There is need to consistently resist thoughts which perpetuate despair and jeopardise peace and safety.  
Another mechanism is the willpower to relinquish self-interest for the social good.
The human mind is naturally selfish. Intentionality is one the mantras of change agents. Show me a man who has the power to deny himself of 'pleasures' for the social good and I will show you a Protagonist. What is your threshold of sacrificial living? How much of what you do saves you time and money but negatively impacts your community and society? There is need for a system which puts practices in checks and balances.
This brings me to my last and most important point: Lifelong-learning. Every master thinks like a beginner. A change agent is one whose purpose is centred on lifelong-learning. The learning cycle can be very eventful but liberating. We often learn in tiny bits and pieces which later make a whole. Lifelong-learners often learn so little at a time and are tremendously amazed how wrong they have been for so many years.
The learning process gets more intense with consistent drive for knowledge, which if combined with reflexivity, will be a key cornerstone for promoting social change and transformative learning.
This is a call to action, a call to amplify:
#Sustainabilityagenda
#Sustainabilityeducation
#corporatesocialresponsibility
#CSR
#Socialchange
#Sustainableliving
#Sustainabledevelopmentgoals